California Classics Floors
Whole Wood is proud to offer the most eco-friendly hardwoods we can find... and we found them! Come check out our new wide-plank flooring for California Classics!
Sustainable, Earth Friendly Hardwood Flooring
California Classics Floors is a GREEN FIRST institution. They ensure that all CC hardwood comes from certified green, self-renewing sources, where trees are farmed and replanted. There's no net woodland loss or negative impact on the environment.
Our manufacturers are CARB-certified
Tree bark is processed into mulch and soil conditioners
Sawdust fuels the boilers that operate dry kilns, and is used in animal bedding
Trimmings are chipped and processed into paper and other products
Small wood pieces are recovered for use as products such as finger-jointed wood components
California Classics: The Mediterranean Collection 9.5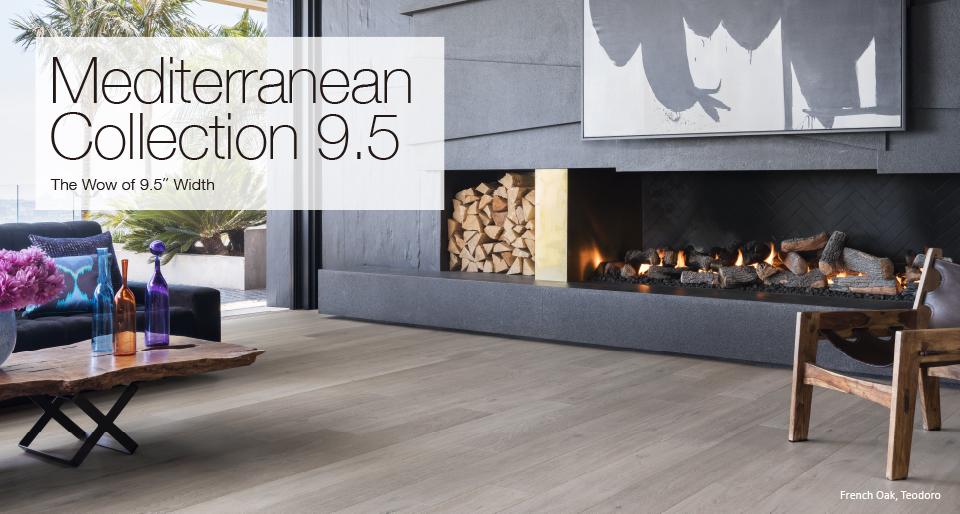 The ageless antique allure of Mediterranean floors has been lovingly reborn
Artisans begin the meticulous process by hand-selecting fine French Oak and mill into precise planks of 9.5 inches wide and 86.6'' in length. An unprecedented, signature double smoking technique is then employed to age the natural Oak grain and lock in the heirloom-caliber colors. Then surfaces are lightly scraped and edges and ends are carefully hand-carved. Experience the allure of ageless antique beauty for yourself!
California Classics: The Louvre Collection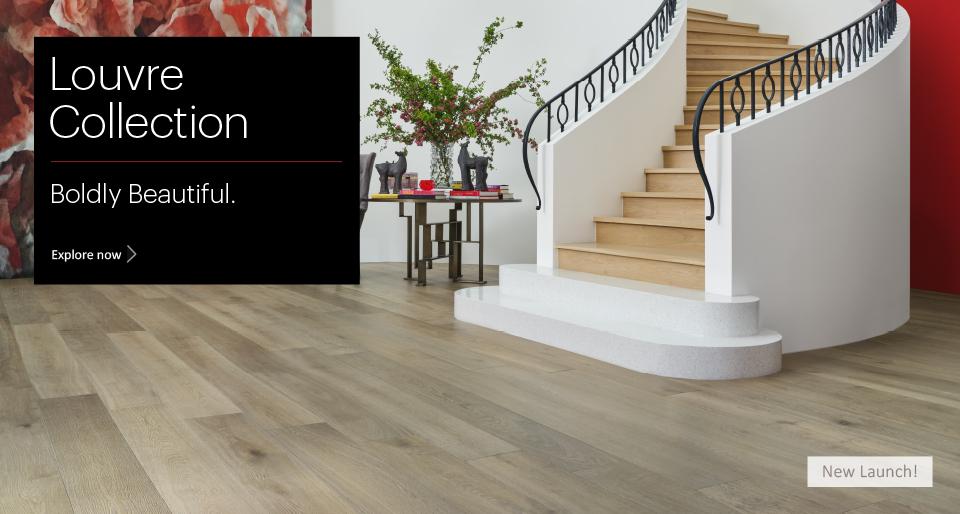 Unprecedented hardwood beauty debuts with Louvre Collection
Aged French Oak hardwood
A dramatic new 3D Effect greets the discerning eye, achieved through an advanced wire-brushing technique that heightens grain and character as nature intended. We combine this surface artistry with the longest and widest planks possible and a range of rich, on-trend colors made possible through fine European craftsmanship. An ultra-low-gloss premium finish seals in the high-definition effect. Quite simply, California Classics Flooring's Louvre Collection turns your home into a work of art.