Bamboo Flooring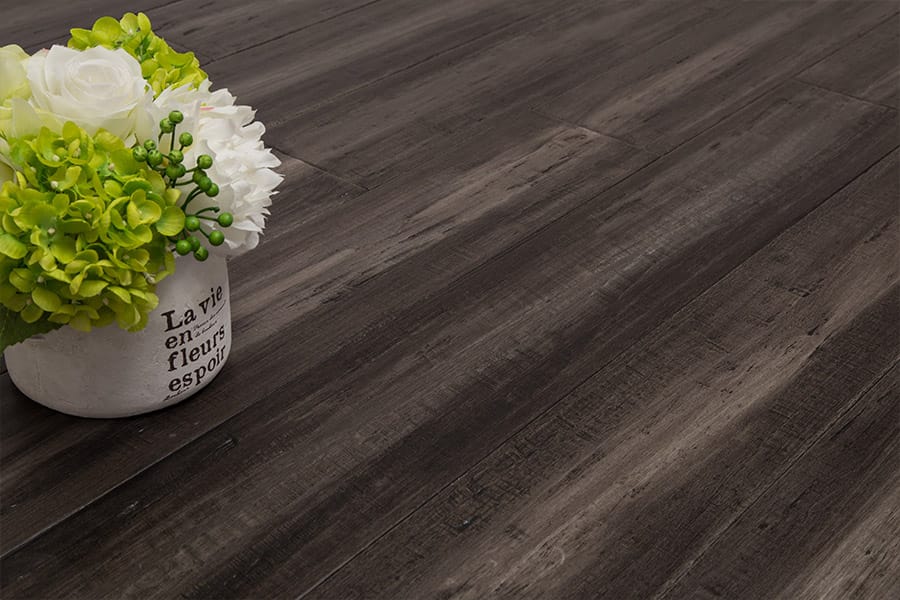 Bamboo Flooring is an excellent alternative to Hardwood Flooring
Our bamboo flooring - like most bamboo in the world - originates in China and is an excellent alternative to hardwoods.
Bamboo is actually a grass and not a hardwood, but it's just as strong and durable. It's resistant to moisture and insects and, best of all, it's eco friendly! It grows very quickly and reaches full maturity in 3-5 years. Because the root system stays intact upon harvesting, you don't even have to replant.
There is also an ecological argument against bamboo flooring because of deforestation in Asia to grow bamboo. Whole Wood is fanatical about making sure that the flooring we sell in the San Francisco Bay Area doesn't come from these areas.
Why should you consider Bamboo Floors?
So why else should you consider bamboo instead of traditional hardwood flooring? First of all, it's beautiful. Come check out our selection and see for yourself. But bamboo floors are also very hard and have some of the hardest janga ratings thanks to new manufacturing techniques. We can show you flooring styles with janga ratings ranging from 1200 up to 4000! Our 4000 kanga rated flooring is our most popular, so please come by our San Carlos showroom + warehouse and see it. Come walk on it!