COREtec Flooring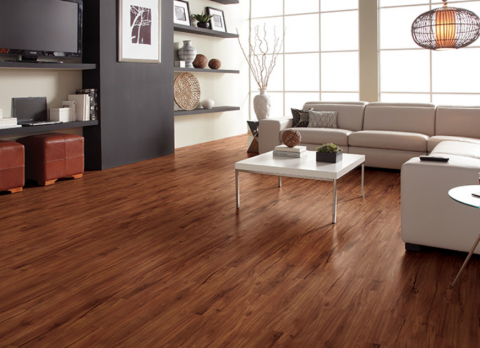 Whole Wood now carries COREtec Flooring by US Floors, a leading provider of unique and sustainable hardwood flooring styles.
Looking for COREtec Floors? Come visit Whole Wood!
Come visit our showroom to see samples of COREtec Plus flooring, Natural Bamboo, Natural Cork, and much more. COREtec floors are so popular now it's difficult to keep in stock but we keep getting more. Come check it out! (you can view COREtec's flooring catalog here >> https://coretecfloors.com/products )
COREtec Floors Strength
COREtec makes resilient, durable floors that stand up to real life. Whether dealing with messy pets, rambunctious kids or even catastrophic plumbing failures, their 100% waterproof core, resilient vinyl and a protective wear layer will keep your floor looking good for the life of your home. So naturally, all COREtec floors come with a limited lifetime residential warranty.
COREtec Floors Style
What's the point of having a look that lasts if you don't love the look in the first place? That's why COREtec makes the widest variety of authentic wood and stone look planks and tiles. For every new style they introduce, dozens are rejected. And at Whole Wood, we care (and mostly have in stock) these great flooring styles.
COREtec Simplicity
Life in general, and home improvement projects in particular, can be tricky. COREtec can be easily installed over existing floors with no glue or underlayment. Plus, buying from Whole Wood is always pain-free with helpful service and expert advice. Because your floor buying experience should be a happy one.