Red Oak Hardwood Flooring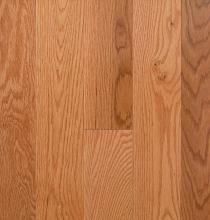 Red Oak hardwood floors are popular today due to their warm and inviting appearance. The beautiful reddish-brown hue of red oak adds richness and character to any room, making it a popular choice for homeowners who want to create a cozy, welcoming atmosphere.
How does Red Oak differ from White Oak?
In terms of differences, Red Oak has a slightly softer and more porous grain than White Oak, which gives it a slightly less formal look. White oak has a more uniform, straight grain and a light, creamy color, making it a good choice for those who prefer a more traditional, classic look.
Both Red and White Oak are durable and strong, making them a great choice for high-traffic areas in the home. Whether you prefer the warmth of Red Oak or the classic look of White Oak, both options are sure to provide a beautiful, long-lasting hardwood floor that will stand up to the demands of daily life.
Red Oak is a San Francisco Bay Area flooring favorite!
Red Oak hardwood flooring is well-suited for traditional and contemporary homes in the Bay Area. It is a versatile flooring option that can complement various interior design styles, colors, and decor. It is also durable, affordable, and easy to maintain, making it a popular choice for homeowners in the Bay Area. The natural grain patterns and warm colors of red oak add character and warmth to any room, making it a great choice for living rooms, dining rooms, bedrooms, and other high-traffic areas in your home.
Specials - Red Oak

Whole Wood floors are installed all over the SF Bay Area!