Fortane Zero - Best hardwood flooring glue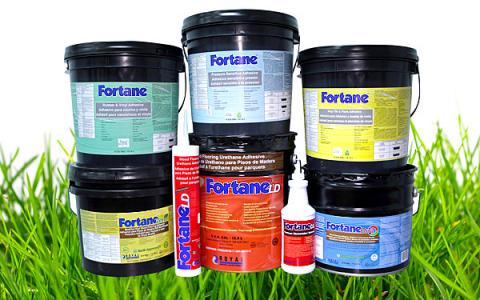 Whole Wood is proud to recommend Fortane Zero™ for hardwood floor installation.
Fortane Zero™ is a unique one-component Wood Floor Adhesive Polymer based on Modified Silyl Technology.
It is specifically formulated to be used as an adhesive or as a moisture vapor retarder to reduce the transmission of water vapor from the subfloor for the applications where moisture could impact the performance of the wood flooring.
NO PRE-INSTALLATION MOISTURE TESTING REQUIRED. Fortane Zero™ can bridge cracks up to 1/8″ and will provide a powerful adhesive bond. Its environmentally friendly formulation is easy to trowel and suitable for all green building projects.
This is perfect for your San Francisco Bay Area flooring installation!
Get up to $50 off your purchase at Whole Wood!
Coupon MUST be presented at checkout.
May not be combined with other offers.
Coupon only good for purchases over $500.