Fortane Zero - Best hardwood flooring glue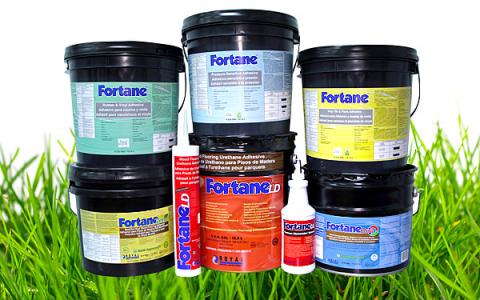 Whole Wood is proud to recommend Fortane Zero™ for hardwood floor installation.
Fortane Zero™ is a unique one-component Wood Floor Adhesive Polymer based on Modified Silyl Technology.
It is specifically formulated to be used as an adhesive or as a moisture vapor retarder to reduce the transmission of water vapor from the subfloor for the applications where moisture could impact the performance of the wood flooring.
NO PRE-INSTALLATION MOISTURE TESTING REQUIRED. Fortane Zero™ can bridge cracks up to 1/8″ and will provide a powerful adhesive bond. Its environmentally friendly formulation is easy to trowel and suitable for all green building projects.
This is perfect for your San Francisco Bay Area flooring installation!