Johnson Hardwood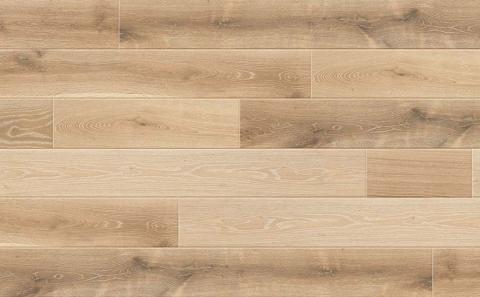 Johnson Hardwood is one of the leading manufacturers of premium hardwood flooring with distribution to the United States and Canada. They produce on-trend, high-demand flooring options by sourcing durable hardwood species from around the globe. Whole Wood recognizes their products for their affordability and superior quality. Plus, they offer the highest standards of worry-free floors in the industry being CARB II and Lacey Act compliant. Each flooring plank is precision milled, hand crafted, and hand stained to produce an exquisite product. Johnson Hardwood floors are manufactured with the greatest care and backed by a warranty that assures complete satisfaction.
Whole Wood's featured Johnson Hardwood styles is Grand Chateau
Encapsulating the sophistication and style of Europe, the Grand Chateau Series brings a clean and simple elegance to any space.
Engineered European Oak | Engineered | Light wire brushed
Sourcing from European Oak means both WIDER (8 5/8") and LONGER planks
The wood grains' natural complexity and aesthetics gives it modern, clean look... on-trend.
Dark, light, and medium tones IN STOCK HERE AT WHOLE WOOD.
Many Johnson Hardwood Styles Available! Come visit our showroom.
Whole Wood always tries to keep Johnson Hardwood in stock but it isn't easy. Call us, send us a ticket, or come visit our GIGANTIC and NATURALLY SOCIALLY DISTANCED SHOWROOM + WAREHOUSE!