Mannington Floors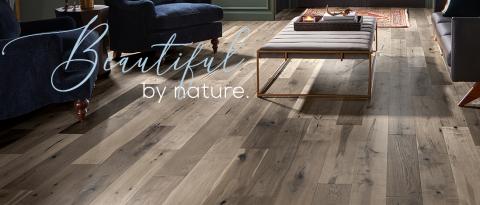 The Beauty and Performance of Mannington Floors
Designed to reflect the latest trends in American home furnishings and cabinetry, Mannington hardwood floors offer beauty and performance. And Mannington floors are crafted with care to ensure that you get a floor you'll love for many years to come.
Mannington Floors are perfect for the home or the business. Mannington Floors are engineered and eco-friendly.
Mannington Floors Styles
Hand Crafted
Many styles available, including: Bastille Tawny, Bengal Bay Coffee, Bengal Bay Sand, Bengal Bay Reef, Bengal Bay Salt, Bengal Bay Saffron, and many many more!
TimberPlus®
Styles include: TimberPlus® Branch, TimberPlus® Frost, TimberPlus® Natural, TimberPlus® Sand, TimberPlus® Rust, and TimberPlus® Thistle.
American Classics
Styles include: American Oak Bark, American Oak Honey Grove, American Oak Homestead, American Oak Leather, American Oak Natural, and more!
Why Choose Mannington Hardwood?
Superior Performance: Mannington's exclusive ScratchResist® coating provides additional superior protection against everyday household scratches and scuffs to keep the floor looking newer, longer.
Premium Styling: Mannington's in-house styling team scours the world for inspiration and then designs each plank to bring out the natural beauty of the wood.
Responsible Sourcing: Mannington Floors takes commitment to the environment very seriously. They are proud of our sourcing and manufacturing processes, and all their hardwood products are Lacey Act compliant and CARB/TSCA Title VI compliant .
All Mannington floors are FloorScore® certified which means they are independently tested and meet stringent indoor air quality standards. This certification also qualifies all Mannington floors for low VOCs.