Medallion Hardwood Floors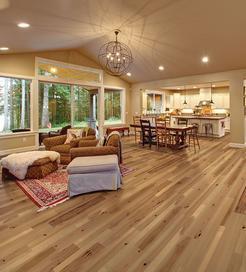 Whole Wood is proud to carry these flooring styles by Medallion Hardwood Floors!
City Expressions by Medallion - live sawn European Oak with one-of-a-kind treatments and finishes.
Savannah Collection - hardwood flooring that combines affordable, luxury and premium craftsmanship with a focus on sustainability and a durable finish.
Why Medallion Hardwood Floors?
We like Medallion because they are based in Northern California (and Hawaii). Their hardwood flooring, bamboo flooring, and laminate flooring are all top notch and awesome!
Get up to $50 off your purchase at Whole Wood!
Coupon MUST be presented at checkout.
May not be combined with other offers.
Coupon only good for purchases over $500.
Whole Wood carries the following hardwood flooring brands:
ADM Flooring Design
,
Anderson Tuftex
,
Arte Mundi
,
Bavarian Collection Flooring
,
Cali Bamboo
,
COREtec Flooring
,
D&M Flooring
,
Duchateau
,
Eco Fusion
,
En Bois Luxury Flooring
,
Fortane Zero - Best hardwood flooring glue
,
Haro Quality Flooring
,
Homerwood
,
Independence Hardwood
,
Karndean Design Flooring
,
Lauzon Flooring
,
LW Flooring
,
Mirage Hardwood Floors
,
Mohawk Flooring
,
Monarch Plank
,
Mullican Handcrafted Hardwood Flooring
,
Parquet Panaget
,
Pravada Floors
,
Preverco Wood Flooring
,
Reward Flooring
,
Shaw Floors
,
Somerset
,
Summitt Forest Products
,
Synfonia Floors
,
Tennessee Wood Flooring
,
Urban Floor
,
Villagio Wood Floors
,
and
Woodline Parquetry Floors