Monarch Plank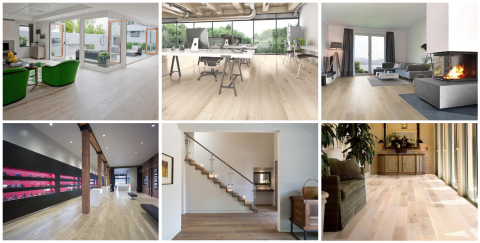 Monarch Plank creates the finest handcrafted wide-plank hardwood flooring, finished with the latest European coloring and texturing techniques. Their floors feature top-quality construction for superior stability, sawn top layers, and long length boards. All of their Oak floors are made with Western European Oak, which we believe provides the best canvas for creating beautiful floors. American and Russian Oak simply cannot compare to the fine grain structure and color of true European Oak. We do not use Russian Oak for environmental, aesthetic and performance reasons.
Monarch Plank Pre-finished Engineered Flooring
A variety of collections and price levels, stocked and ready for shipment.
Monarch Plank Artisan's Preferred Unfinished Engineered Flooring
Favored by craftsmen who choose to finish their own flooring. Featuring a marine-grade Birch plywood substrate and thick, sawn top layers in European Oak, Walnut and Hickory. Get all the longevity of solid wood flooring with superior stability. There is no finer unfinished wood flooring on the market.
Monarch Plank 'Finished-to-Order' Pre-finished Engineered Flooring
Finished in our California factory using our Artisan's Preferred unfinished platform. Choose from one of our gorgeous standard offerings, or create your own custom floor. Let your imagination be our guide.
Custom Parquet
Patterns that bring old world elegance into the most discerning spaces.
Matching Moldings
Including stair treads, to ensure that every last detail of your floor is complete.
To learn more about Monarch Plank Hardwood Flooring, visit their website >> https://monarchplank.com/